For us, biking is about simpler times.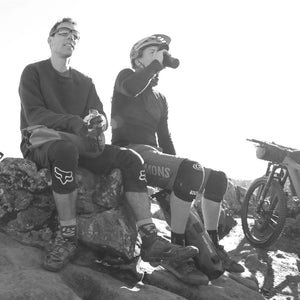 Whether you're carrying a water bottle or two-person tent, we believe that travelling gear on your bike should feel as easy as, well... riding your bike.
We've been designing, refining (and riding) on repeat for more than 12 years – ever since we invented the original 'quick-mount-release' bike rack (originally The Freeload Rack now known as the 'Tour Rack' sold by Thule).
We're dedicated to providing the worlds' easiest, most functional and beautiful way to travel your gear.
In response to this challenge, we designed a carrier system that would rival the simplicity and freedom of why we ride in the first place. This innovation is the easy to use, Spider Rear Rack and handlebar cradle system, which defines aeroe today.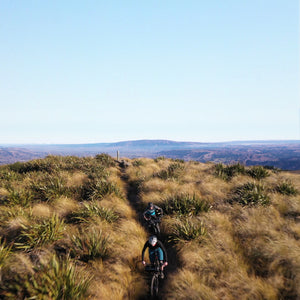 Designed, tested and proven in New Zealand for adventuring the world.
aeroe is for any bike and anyone – to get the best out of every ride. Our products are both rugged and light – a result of having been designed, tested and proven in New Zealand, where some of the most exciting and challenging touring conditions can test the most adventurous cyclist. Whether you're biking through cities and rugged terrain, up the mountain or coast to coast – aeroe is designed for anyone, any bike, any adventure.
Never be limited by what you can bring - get inspired by how you bring it.
Bring it all. Bring it on.
Meet the founders.
Brothers Mike and Paddy Maguire are on a mission to make it easy and enjoyable for riders to carry their gear while biking or e-biking. Inspired by their father Pat, a pioneer in the industry who loved inventing and riding in equal measure, the duo are committed to the relentless pursuit of making bikepacking and touring more accessible to everyone.
As ex-professional rugby players with more than 15 years experience in the bike industry, design, and business sectors, they also work closely with bikepacking-guru and lead engineering expert Phil Gallagher. With a successful track record of launching pioneering, thought-leading and award winning products to the biking world, the aeroe team are constantly innovating to ensure the aeroe system not only enhances your ride, but rivals it.
The aeroe team enjoy nothing more than going for multi-day bike trips themselves, most recently having conquered Tour Aotearoa, a 3000km unsupported bikepacking event covering the length of New Zealand. 
''At aeroe we're on a mission to make bike adventure easier and more accessible to more people. To see aeroe helping people use their bike for more things, more often, and using the gear in the way it was designed for is incredibly satisfying.......We look forward to seeing you out there!''