Designed with less, so you can bring more.
Less rigging, more riding.
aeroe is designed to be customisable and compatible across all your bikes and support any kind of ride – whether it's a one-day-solo or 3000km tour. The quick attach-release function makes packing and accessing quick and easy, while the modular system inherently disperses weight through minimalist design. 
Feel confident to add and remove what you need and when you need to in seconds and enjoy a sway-free ride.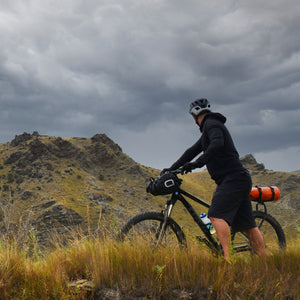 Designed & tested for adventure.
All aeroe products are designed and tested in the rugged terrain of New Zealand and built in the epicentre of quality bike industry manufacturing – Taiwan. aeroe have been working with their manufacturing team for more than 12 years to produce bike gear that looks and performs as well as your bike. 
Using only the finest materials in the world, such as highest quality lightweight anodised aluminium, marine-grade stainless steel, glass-­reinforced nylon, industrial strength nylon web strapping and soft silicon – aeroe products will withstand any conditions, tight turns and regular use.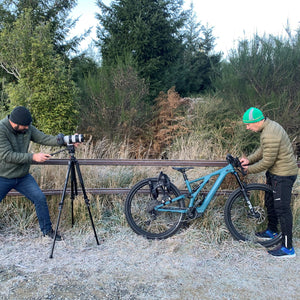 Pioneering possibilities.
The aeroe team bring more than 25 years of engineering expertise and a decades·worth of experience in the bike industry. After selling the Freeload Rack (now known as the Tour Rack) to Thule in 2011, the team have been tireless in their pursuit to design and refine the next stage of the worlds' most user-­friendly bike gear. 
The quick-mount-release system that defines aeroe today has been subject to years of testing, hundreds of rides and thousands of innovations – perhaps helping explain why our latest products were nominated as finalists within the best bike accessory in the world category at the Eurobike Awards in 2020.
Not just a theory.
Don't take our word for it. Check out how thousands of bike enthusiasts around the world are using aeroe to get more out of their ride, including the many riders that have completed the 3000km Tour Aotearoa.